Why Is This Website Better than Others?
What made us create a website for educational PowerPoint presentations? 
The answer is simple: today's teachers need easy-to-use websites with rich functionality. 
So what we offer is our user-friendly and advanced website.
Our advantages:
Continually growing catalog of original materials.
Easy instantaneous publication.
Free certificates of publication that you can get at once!
We care for the quality of our materials.
We do understand that checking all the presentations is not an easy task, so the authors of the published materials are chiefly responsible for their quality. Yet all the uploaded works go through manual moderation, and the unqualified materials are removed. 
To improve the quality of materials, you're welcome to leave your comments/reviews of the downloaded presentations – this will help other users make the right choice, and we'll be able to decide about their relevance for our website.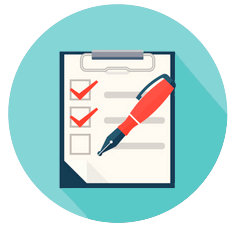 So:
You don't want to register at yet another website?
You detest entering symbols from the picture to download presentations?
You do not want to use downloaders that would install some unknown software on your computer or contain viruses?
Then we're going your way! We're for free and easy access to educational materials! 
We hope for mutual cooperation! 
Thank you!